The Scioto Sweep - Be part of a historic Scioto River clean-up
Saturday September 28, 2019 | 9am-12pm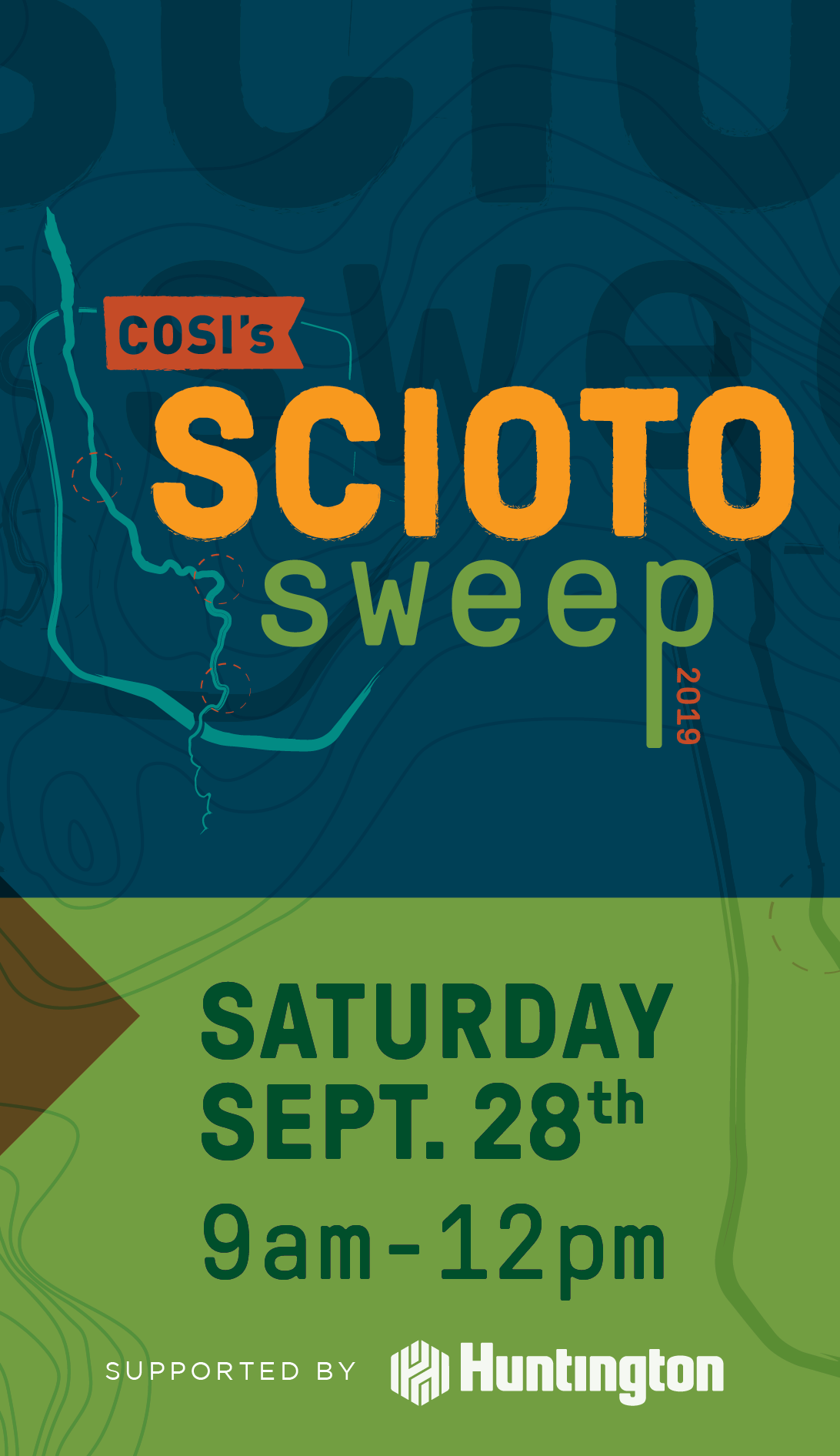 COSI, Green Columbus and Keep Columbus Beautiful with support from Huntington are joining forces alongside many local organizations and corporations such as Accenture, NiSource, The Nature Conservancy, the Ohio Environmental Council, The Sierra Club and many more to clean the Scioto River within the I-270 loop in just one day. All members of the community, including individuals, families and organizations are welcome to participate.
This effort is to support the opening of a new exhibition Unseen Oceans, opening at COSI on October 19, 2019, to engage and educate about the importance of our local watersheds and rivers and the impact they have on the world's oceans.
All volunteers who participate in the Scioto Sweep will be invited to a special celebration of the clean-up at the opening of Unseen Oceans on Saturday, October 19th and to be among the first to visit the exhibition.
About Unseen Oceans
Unseen Oceans will be making its international tour debut at COSI after it completes it successful run at the American Museum of Natural History in New York who created the exhibition.
In Unseen Oceans, visitors will embark on a journey that takes them from the oceans' sunlit surfaces to their inky depths as they discover the latest ocean science and encounter the researchers and technologies powering exploration today. Learning about our oceans helps foster a greater understanding of their importance and how we must all work together to care for them.
COSI's Scioto Sweep and Unseen Oceans is supported by The Huntington Bank who is proud to be part of this effort to inform, inspire and educate the community on the importance of protecting the natural world.
Its like Earth Day in the Fall
Making a difference is possible because we've done it before.
Every year on Earth Day thousands of Central Ohioans join the largest volunteer effort around Earth Day in the country and possibly the world. In addition to participating in the cleanup we also offer an opportunity over the next three weeks to raise funds for materials of Earth Day. We are proud to announce that 100% of donations will go towards more trees and pollinators for Earth Day 2020. Help us plant 50,000 trees for the 50th anniversary.